The Ultimate Gift Guide for SEOs
What do marketers actually want for Christmas? From tiaras to tools, we've got a few suggestions for you…
Marketers are a funny bunch of people (and we can say that, we are them). The world of digital marketing means that you can be interested in a whole host of things, from being a data fanatic to an Excel whizz, or a word-lover with a passion for blog writing. So, how do you know what to buy the SEO or PPC-er in your life? Well, that's where we can help.
Secret Santa season is upon us, so we thought it was the perfect time to give you last-minute shoppers (naughty, naughty!) some inspiration to help you avoid the shame of bad gift giving. No one wants that. Let the GIANTs help you buy the perfect gift for the marketer in your life – even if it's the new guy at work you've never spoken to.
Coffee
Anyone who has ever worked in an office knows that coffee is the fuel that keeps everything moving, and this definitely applies to marketers. It's a dark day at GIANT Towers when the coffee pot runs dry, so avoid this happening to the marketer in your life by keeping them topped up with their favourite caffeinated beverages – throw in a mug and you've got a classic Secret Santa gift that's sure to please.  
Tools
And no, we don't mean spanners. If you fancy splashing the cash then you could treat your gift receiver to a tool that will make their working life easier for months to come – such as SEM Rush, or even Canva. Tools like SEM Rush, while a little on the pricey side, can be a game changer when it comes to improving and monitoring activity – plus, you may be able to share!
Thesaurus
A thesaurus should be every marketer's right-hand man, thanks to its endless keyword-giving power and unlimited inspiration. Well, somewhat endless. The internet could go down, your favourite keyword research tool could blow up, and you would still be able to find keyword variations and synonyms to get you back on track thanks to your trusty thesaurus. Whether it's writing blogs, ad copy, or updating your keyword research, a thesaurus is a great place to start. Now you want one, don't you?
A playlist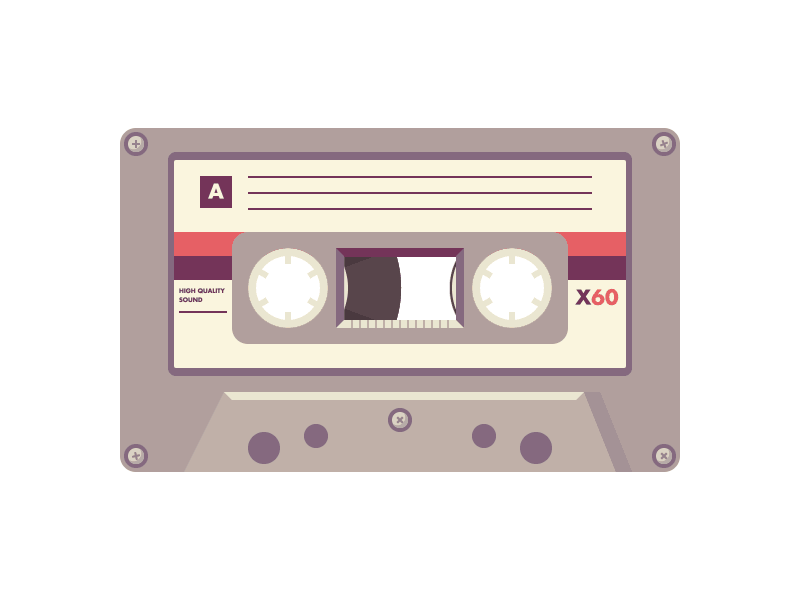 Low on cash this festive season? Go old school and give the gift of music in the form of a custom mixtape – or, in the modern sense, a Spotify playlist. Every GIANT has a playlist they turn to when things get smashy, and there's nothing like the power of music to get you in the zone. Whether you think shouty rock music or soothing slow jazz would do the trick, a playlist is a gift that keeps on giving. Plus, if you want to cheat, check out the SGM Summer Party Playlist 2018 for a sneak peek at what got us going this year.
Want to get super smashy? The Giant Campus takeover playlist plays every Friday afternoon during beer o'clock to get us through the last hour of the day.
Bluetooth headphones
If you've ever tried to type while a headphone cable drapes across your keyboard then you know that it is, frankly, a living hell. Change the game for your marketer friend and give them the gift of freedom in the form of a pair of wireless headphones – perfectly paired with a cheeky playlist from our last point. The fun part is trying to work out if you can get all the way to the kettle without them disconnecting. Not that we've tried…   
GSD tiara
You may or may not already know about our GSD tiara, but it's a prized possession here at GIANT HQ. Our Client Services Director, Mersudin, is a big advocate of the power of the GSD tiara to help you, well, get s*** done. Why not take a leaf out of his book and give the gift of productivity in the form of a GSD tiara? Not only will it absolutely improve focus, but you will also ensure that the person looks glorious. Two for the price of one.
So, we've told you ours, now you tell us yours. What's top of your wish list this year? Let us know over on
Twitter
, or show us what your office Secret Santa got you this year. Just don't name and shame…
Why not try your hand at winning a GIANT for a day for your business? The ultimate gift for a marketer is a day off… They can come in and help you with your digital marketing needs or make a mean cuppa.
Just check out our Christmas Campaign and fill out the form with your details and the answer to the question to be in with the chance.
Want to know more?
Reach out and say hello. Come experience the GIANT side.
Sign Up For More
Stay up to date with the latest happenings, learnings, events & more with our GIANT Newsletters.
Contact Us
Top Floor, The Civic Centre, Castle Hill Avenue, Folkestone CT20 2QY.
Copyright © 2022 Sleeping Giant Media. All Rights Reserved.