These apps are getting smarter by the day! ????
Picture this: you're in the queue to pick up gig tickets, frantically sifting through the images on your phone to find a screenshot of the confirmation email. You planned to have the image up before you had gotten to the front of the queue but now you've arrived. 
With the glares of the rest of the queue behind you making you sweat, you – in an absolute panic, are desperately flicking through your images while muttering that you definitely saved it somewhere. You can't remember when you took the screenshot and you're about to cry out in frustration when finally, the universe takes pity on you and the elusive screenshot appears.
If you have a mobile phone, there is a high chance that some of the images on your device will be screenshots and photos of important information in the form of signs, emails, messages or letters. Thanks to the digital age, we're able to take a quick snap of important information that we can revisit in our gallery whenever we might need it. 
But, because we can do this with such ease, our photo galleries are very quickly flooded with many of these images. This makes it difficult to find images with text, particularly when they all look alike. Not to mention, if you don't remember when you saved the image, it can be nearly impossible to find. 
The search element of Google Photos is already able to recognise events, objects, pets and people – provided that their faces are labelled. Google Photos even utilises GPS data from your images to be able to organise them by location.
But, that's just the beginning for Google. A new update to Google Photos will utilise Google Lens which has an optical character recognition filter, also known as OCR, that is powerful enough to pull text from any image. Starting from this month, devices using the Google Photos backup service will be gifted with the ability to search for text in their images.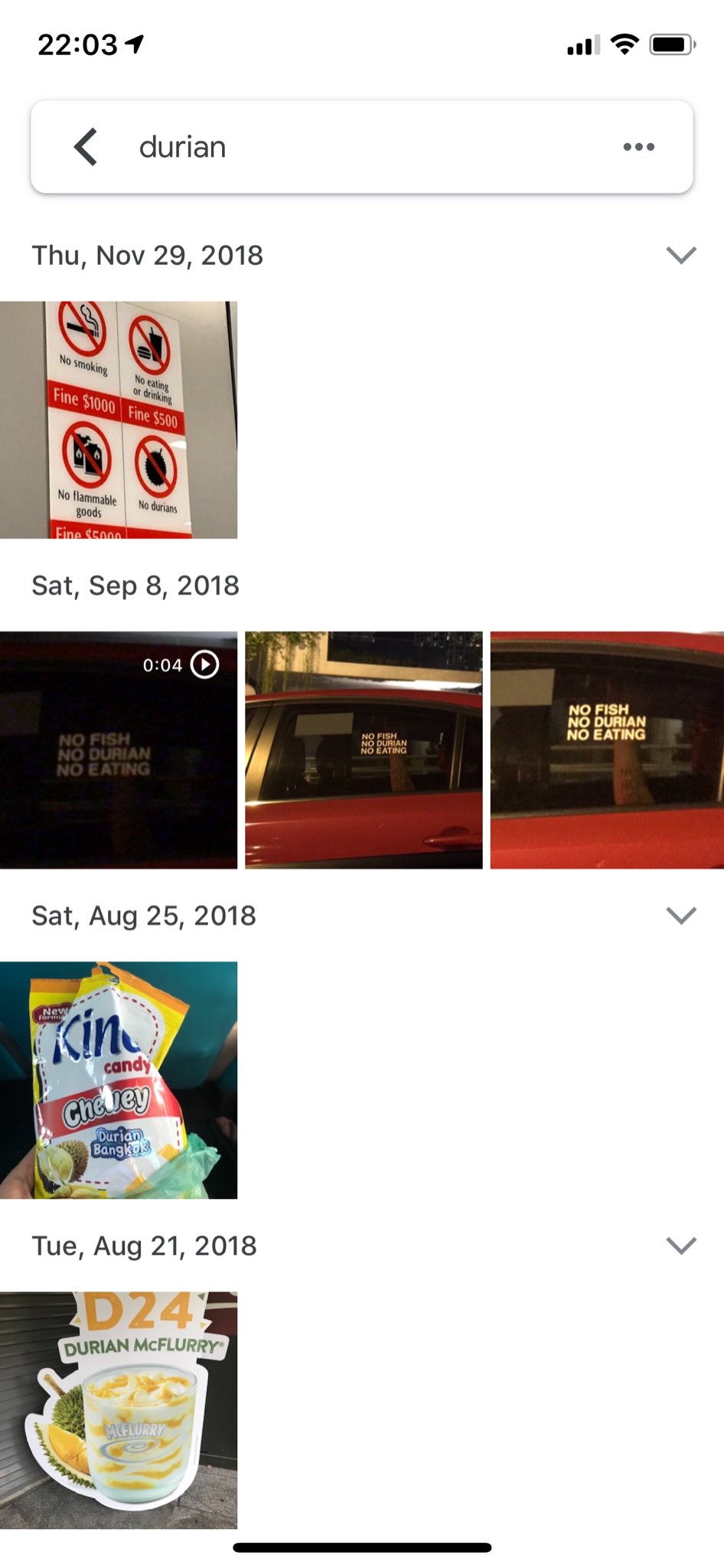 This isn't just limited to screenshots – this feature allows you to search for words in all images, bringing up results where that phrase physically appears. This is even if it's at an angle or is particularly small. Of course, the results are better for documents, Wi-Fi passwords, but it will still work with any other text in images. This feature works on both the Android and iOS apps.
This makes storing and organising information in your images significantly easier, minimising the struggle when you're trying to find that booking reference or other important text image! Shoutout to Google for making our lives that much easier, yet again! Now if only we could upload a picture of the wifi password instead of having to type it out…
Want to know more about cool tech that's out there in the digital world? Check out our blog on Awesome Examples of Augmented Reality!
Still looking for another hit of digital marketing knowledge? Check out our GIANT Wednesday videos, full of helpful info from our GIANT experts to help you get your digital marketing to the best it can be!
You spotted it! Starting this month, we're rolling out the ability to search your photos by the text in them.

Once you find the photo you're looking for, click the Lens button to easily copy and paste text. Take that, impossible wifi passwords ????

— Google Photos (@googlephotos) August 22, 2019
Want to know more?
Reach out and say hello. Come experience the GIANT side.
Sign Up For More
Stay up to date with the latest happenings, learnings, events & more with our GIANT Newsletters.
Contact Us
Top Floor, The Civic Centre, Castle Hill Avenue, Folkestone CT20 2QY.
Copyright © 2022 Sleeping Giant Media. All Rights Reserved.