Digital News Roundup – 7th September
How is it September already? To celebrate the new month, we've got a roundup full of digital goodness – including Chrome's 10th birthday update, the rollout of Facebook Watch, Skype's new recording feature, and the GIANT 20th birthday of search mega-brand Google.
Google celebrates 20th birthday and faces new challenges
This week saw special celebrations in the digital world, as September 4th marked 20 years since Larry Page and Sergey Brin created a little internet startup – a company which would soon transform into global mega-brand, Google.
Now one of the most instantly recognisable brands on the face of the earth, Google is about a whole lot more than simply dominating the world of search. From buying YouTube to developing a parent company called Alphabet, the Google brand is now synonymous with tons of different things – from creating self-driving cars to building smart cities. And that's just the stuff we know about.
However, with its birthday now upon us, many have commented on how Google is facing more and more scrutiny as the years pass, due to people wising up to some of the practices adopted by these mega-influential brands. Bob O'Donnell from Technalysis Research said: "Now that people recognize their influence, they're thinking, 'This is an awful lot of power and control. Is this something one company should have?'"
These murmurs are amplified by the ever-vocal President Trump waging war on the tech world, declaring that Google, in particular, is "suppressing voices of Conservatives". Although it's very tempting to not listen to a word that man says, it's important for big tech brands like Facebook, Twitter and Google to play nice with the government in order to stay strong, and continue to see success.
The Verge reported that "no technology company is more responsible for shaping the modern internet, and modern life, than Google", and we couldn't agree more. Happy birthday, Google! Read more at CNet.
Skype finally adds call recording
If you're a long-time lover of Skype then you're going to be excited by this week's news, which indicates that we're FINALLY getting a call recording feature on the communication platform.
Now, when you start a call you'll be able to press a plus sign in the lower right-hand side, and hit "start recording". A banner will appear at the top which indicates the call is being recorded, although you'll also be prompted to inform the other people on the call verbally. Once you're done, your recording will be saved online as an MP4 for up to 30 days, giving you the option to share a link or download the recording to your system.
The new addition will be available on every platform except for Windows 10, although this will be coming in the next few weeks. Read more over at TechCrunch.
Google updates Chrome design to celebrate 10th anniversary
With this year marking 10 years since the Google Chrome browser launched, it seemed only fitting that a fresh new look was released to commemorate the occasion. With updated icons, a new colour palette and a softer, rounded look on tabs and buttons, the new design signifies a major overhaul.
Other new features include a password manager, which auto-generates and then stores strong passwords when you sign up to a site, while updated autofill features will mean that credit card numbers and passwords are more accurately filled in.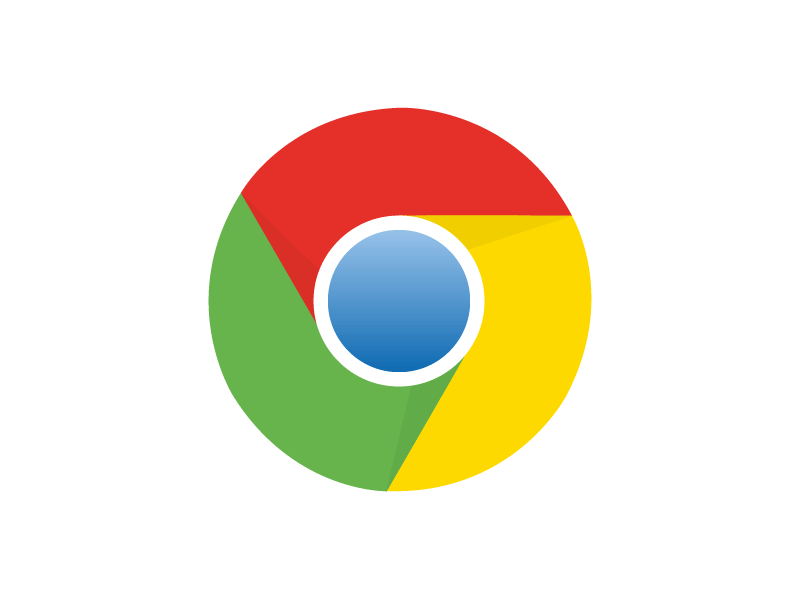 When it comes to the next 10 years, Google has hinted at how it plans on making the browser even bigger and better than before – potentially through the use of artificial intelligence. It's also looking at ways to make some complicated online scenarios simpler, such as booking holidays – meaning you no longer have to have 47 tabs open and a notepad in order to book a weekend in Barcelona. Now that's a feature I'm looking forward to.
The super fresh new Chrome design will be available on both PC and Mac desktop devices, as well as on the mobile versions of Chrome on iOS and Android. Read more over at The Verge.
Facebook launches Watch video-streaming platform globally
Facebook's video streaming platform, Watch, has now been made available to a global audience, allowing people to discover content in a whole new way. The service will give users a way to watch live streams, create feeds of saved videos, as well as hosting 'Watch Parties' and accessing unique-to-platform content.
Launched in the US almost a year ago, the Watch platform has had a rocky start – with 50% of 1,500 adult Facebook users surveyed saying they'd never heard of it. Stats from the American roll-out showed that 50 million viewers per month were hitting Watch – although this represents less than a quarter of the total Facebook audience in the USA.
Experts have commented on how the Watch platform could potentially provide a boost for the platform, which has been experiencing a decline in popularity and slowing revenue growth over the course of this year.
Facebook Watch will now be competing with IGTV and, of course, YouTube when it comes to the video-watching market, and it remains to be seen whether it will succeed in putting up a good fight. Check out more on the launch at Marketing Tech News.
Standalone Instagram Shopping app rumoured to be in production
Recent months have seen a host of new e-commerce features appearing on Instagram – and it looks like the platform is now making the leap into a whole new app. The Verge has reported on rumours that Instagram will be launching a new standalone shopping app called IG Shopping, which will let people browse and buy goods within its interface.
So far Instagram has refused to comment on the rumoured release, which means that we don't have information on a launch date – if indeed it makes it to a launch, and isn't cancelled during development.
Sources explain how "creating a standalone app would allow the company to provide a dedicated home for an increasingly popular activity on Instagram", in the form of e-commerce, "while also expanding opportunities for revenue".
With four in five Instagram users following at least one business on the platform and new features like shopping in Stories proving popular, it could be a winning move for Instagram to branch out into e-commerce in a more meaningful way. That is, if people want to use Instagram for shopping… Read more at The Verge.
Should you be worried about the new Twitter update?
A new Twitter update that allows people to see when other users are online has been criticised this week, with users raising concerns over cyberstalking and general security. Sara Haider, Twitter's director of product management, announced that a status indicator is being tested on the platform at the moment, which would tell your followers when you're online.
The update, paired with threaded conversations, is all part of the platform's goal to be 'more conversational'. Security expert Graham Cluley was among the people questioning the new feature, saying "good news for stalkers. Twitter is thinking of telling you who's online right now", while Ashley Carman at The Verge mentioned Twitter's harassment issues, saying "a status update might not be a smart idea when you consider how trolls could use it to ensure their replies are being seen".
A recent trial of the function was recently carried out to see if it would boost user engagement, though it is unclear whether Twitter plans to roll it out on a wider scale. Haider has encouraged people to feedback on their thoughts regarding the new features, so it remains to be seen whether they'll ever see the light of day. Read more on people's views on the story via The Independent, or at The Verge.
Not done reading? Check out some of our blogs, including our latest one all about our GIANT weekend in Ibiza. Spoiler alert – it was epic.
Want to know more?
Reach out and say hello. Come experience the GIANT side.
Newsletter
Stay up to date with the latest news and stories straight from Giant HQ.
Contact Us
Top Floor, The Civic Centre, Castle Hill Avenue, Folkestone CT20 2QY.
Copyright © 2020 Sleeping Giant Media. All Rights Reserved.