Digital News Roundup – 18 January
Back in the swing of things yet? Don't worry, the weekend is almost here. This week we're talking about Twitter and YouTube's new features, what the perfect marketing job looks like,  all things Amazon ads, and, of course, the infamous Instagram egg.
Twitter launches beta test of new conversational features
Twitter has this week announced the creation of a new beta program, designed to test its 'conversational' options. The platform, which Twitter says it's been working on over the last year, could "have a significant impact on platform usage moving forward".
Reports have stated that the features to be tested are things like algorithmically-sorted replies and colour-coded responses – with the colours aligned with your connections (e.g. blue for people you know). And no, you still won't be able to edit tweets. Sigh.
Some experts have queried whether these changes will actually make a positive difference on the platform, however, with one asking whether specifically seeing content from people you know would be good – or "is it more beneficial to be part of a conversation where everyone can get involved?" Perhaps these features could, in fact, limit the variety people encounter on what is typically a fairly varied platform.
The changes will be tested through a beta program, so it will be interesting to see how people find interacting with the new conversational additions. Read more over at Social Media Today.
How Instagram made an egg worth £250,000
If you've been on Instagram in the past week, then you're probably aware of the egg. The identity of the account holder of @world_record_egg is still unknown, but essentially they managed to get a stock photo of an egg to go viral – gaining more than 40 million likes, and more than 5.8 million followers on the account.
This means that the post has overtaken the previous record holder, a photo of Kylie Jenner's daughter Stormi which accrued 18 million likes back in 2018. Jenner had the most lucrative account on Instagram last year, earning an estimated £779k per sponsored post on Instagram – up 150% from her earnings the year before.
Now, influencer marketing agency Pulse Advertising & Talent Management have said that the post could be worth a quarter of a million pounds, with the large following on the account meaning that "the egg now reaches five times as many people as an established brand".
So, what's next for the egg? Only time will tell. Check out more on the story over at The Independent.
Nationwide survey uncovers the perfect marketing job
For a lot of people, January can signal the time to change their career – which is why the latest recruitment survey from CV Library is perfectly timed. The study asked 1,200 marketers in the UK what their dream job would look like – and got some interesting results.
While a third of the respondents wanted more than £51,000 a year as their salary, 27.8% would be happy with half of that – showing that money isn't everything when it comes to the perfect role.
Benefits like annual leave, and home working, which was cited by 70.6% of respondents, were big draws when it came to job appeal, alongside paid sick leave, which 47.1% of marketers found essential.
We did a bit more digging into what makes up the ultimate marketing dream job, including asking some of the GIANTs what their dream account to work on would be. Check out the results over on our blog – keep an eye out for details on our pretty special holiday policy…
Alternatively, check out some more of the stats at The Drum.
Amazon updates Sponsored Products ads now to support dynamic bidding
Taking a page from the Google Ads interface, Amazon has now expanded its bid management features for Sponsored Product ads – including automated bidding and a page placement report.
The new bidding features include a manual option, allowing people to set their own bids, paired with two different dynamic bidding strategies. These automated features make use of machine learning in order to adjust bids in real time, according to the likelihood that an ad click will convert. Paired with this will be the ability to set placement bid adjustments for Sponsored Products ads for the top of the search page, as well as for product page placements.
Amazon has been on a roll when it comes to improving features for advertisers, so it's exciting to see this momentum continue to build. As Amazon adds more of these capabilities it will begin to level out against long-standing ad platforms like Google – so let's see how many more new features 2019 will bring. Read more on the detail at Search Engine Land.
YouTube announces plan to ban dangerous or harmful prank content from the platform
Google-owned video sharing platform YouTube has made a positive move this week, banning clips that depict "dangerous or emotionally distressing pranks" – declaring that material of this kind has "no place on YouTube".
Critics have claimed that perhaps the move won't be enough to prevent this content from appearing, however. This is backed by a Buzzfeed report detailing how images depicting bestiality were still visible on the site, despite YouTube announcing a ban on that content almost a year ago.
Others are concerned at the ambiguity of what may or may not be considered harmful – with the site saying it "would not allow videos that featured "pranks with a perceived danger of serious physical injury".
This announcement is perhaps well-timed, following a recent spate of videos inspired by a scene in Netflix movie Birdbox, where people have been doing things blindfolded – including driving their cars. And yes, they did crash.
If YouTube can find a way to minimise the appearance of this kind of content on the platform, then it could go a long way in protecting people – particularly younger internet users. Read more on the plan over at the BBC.
YouTube to add swipe functionality for iOS users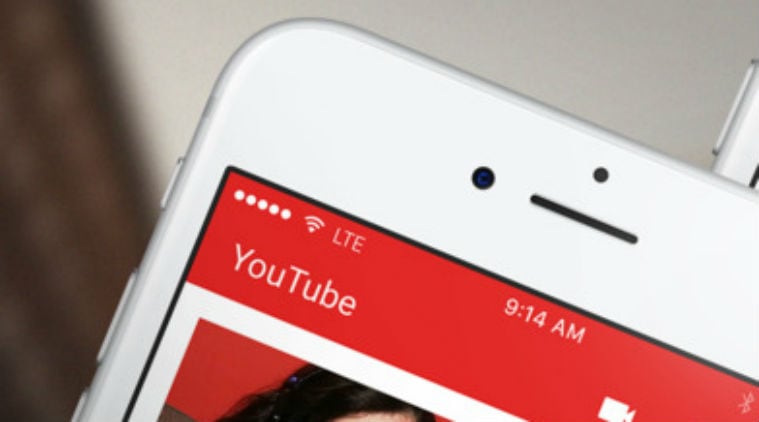 Another feature launch this week has come from YouTube, with the platform rolling out a new way to move between videos.
The new swipe feature will mean users can swipe left to skip onto the next video, or swipe right to go back to the video before. You'll also be able to partially swipe to see a preview of the next or previous video.
Initially, the updates will only be available for iOS devices (and on iPhone 6S or better) meaning that a fairly limited audience is going to get to experience this whole new swipe-enabled world. But still, it's a significant change for the platform – aligning more with the idea of the swipeable Stories formats that we're seeing on other social media sites.
With most of the major players now adopting this side swipe tech, it will be interesting to see how apps like Twitter and LinkedIn are going to follow suit. Read more on the feature at Social Media Today.
Is it the weekend yet? If you're trying to wile away the hours, check out some of our recent blogs – or we'll see you on the flip side. You know the drill.
Want to know more?
Reach out and say hello. Come experience the GIANT side.
Newsletter
Stay up to date with the latest news and stories straight from Giant HQ.
Contact Us
Top Floor, The Civic Centre, Castle Hill Avenue, Folkestone CT20 2QY.
Copyright © 2020 Sleeping Giant Media. All Rights Reserved.