That's right, Facebook, the "king" of all social media platforms, is losing its big boy status with younger generations. And we all know how important it is to keep those guys happy!
But who could possibly be reigning over them? I hear you ask. Well if you guessed Instagram, you'd be wrong. That's right, Facebook's generational rival is… Snapchat. You know, that platform we thought was finally dying out once Kylie Jenner had slammed it for blurring some of its features together, resulting in the loss of $1 billion from the companies value. Yeah, that one.
With Facebook struggling to remain relevant to the teens and twenty-somethings, Snapchat is set to overtake as the digital hangout of choice. Set to grow by 350,000 users to almost 5 million, this will put the famous dog-filter platform ahead of Facebook for the first time ever in the UK.
This younger generation is the 18-to-24-year-olds, and as someone that fits that demographic (Hi, I'm Amber, I'm 22 and addicted to my phone), I would like to add my two cents. Basically, don't assume all of us are Snapchatians just because the news has grouped us that way – just penned that name, don't reckon it'll catch on…
Back at the very beginning of Snapchat, it really was the bees-knees. A platform that offered something new and something more than relying on well-written statuses to illustrate what you wanted to say. It grew with the rest of the world, the first ones to offer AR filters that actually worked, though they did get it wrong at one point trying to make these a paid for feature. Who didn't love the rainbow pouring out of your mouth filter?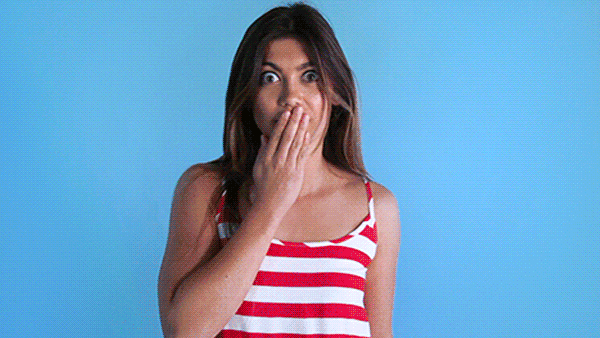 It offered something new and fresh that was far enough away from the usual offerings from Facebook that it couldn't not be exciting to use. But, since then, Facebook has tried to up its game. Relatively recently it introduced Facebook Stories with AR filters and more, all in platform, but I think you can tell from the lack of use this feature gets that it hasn't been particularly popular.
They really smashed it when they used Instagram to rival the stories function on Snapchat. I was super sceptical of Instagram Stories when it came out and could often be heard saying "it's just trying to be like Snapchat, it'll never take off!" – how wrong I was!
I think Facebook has done such a cracking job with Instagram that they have slowed down developments on their own platform that would have maybe meant this increase in Snapchat users wouldn't be a thing. For me, Snapchat died out when Instagram stories offered similar functionalities and provided more potential appearing in front of new audiences.
The news that Snapchat is overtaking Facebook as the teen platform of choice means we might see more advertisers and marketers run to it. Is this a good idea? I don't think so. The platform is far too clunky still and adverts are far to apparent. I will automatically swipe away from an ad on Snapchat but am often fooled by ones on Instagram Stories into thinking it's someone I already follow. My intentions when using Snapchat are much different to other platforms, so personally, I'm less likely to react to a call to action. Consider this guys!
My advice to advertisers is that you need to get clever if you're going to advertise to these 18-25-year-olds on the funky-photo-feature-platform. If they're on Snapchat and not Instagram, there must be a reason, play on that. On that note, our giants are very confused as to why Snapchat is outperforming Facebook and not Instagram!
Snap made a move earlier this year to be much more influencer focussed, something that turned a lot of people off the platform. But it's seen brands do some pretty big things. Max, one of our giants, thinks if you're going to concentrate your efforts anywhere, it should be on there: "Not that I like being sucked into influencer/brand stories but I have to admit the content on there is next level, and if people bring that kind of content onto other platforms they'd do pretty well. The Telegraph, The Guardian, Sky Sports, UniLad, all the big names have an amazing presence on there."
Though Yumna wasn't a fan of the influencer friendly features; "After the big Snapchat update that leaned more towards influencers, I immediately lost interest and deleted it.". It would seem the platform leant itself a lot more to what I call the "YouTube generation" – the ones who are devoted to watching influencers do their thing. It became less about following and interacting with your friends, and a lot more about those who are more likely to invest some money into the platform.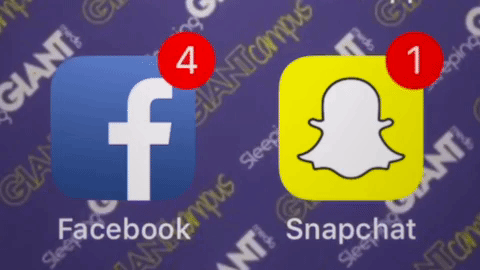 Back to Facebook, where 37% of its UK user base is over 45. I use Instagram to update friends and family on what I'm doing, but then always make sure to pop over the big bits of news to Facebook because that's where my grandparents and family are most likely to see it. In my case, these numbers are scarily accurate. My mother, aged 44, has most social media platforms (though probably just using them to stalk me), whereas the rest of my family, all aged over 45 can only be found on Facebook.
Jack, another member of the GIANT team, believes the older generations have latched onto Facebook more in order to stay in touch with people from school, old jobs and to peruse Facebook Marketplace for that second-hand radiator knob they've always needed. Chris' son went as far as to say that Facebook is just "for old people.". They just aren't as interested in snapping a picture of their dinner or their outfit and sharing it for all to see.
But as someone in their early twenties, other than stalking my friend's location on Snap Maps and using the face-swap filter, I don't tend to use the platform. I'm more likely to shoot in-app, export it to my stream and then re-upload it to Instagram. I don't tend to use Facebook as much either these days, but I'm more likely to be found on their then I am on Snapchat.
I'm almost bang in the middle of the demographic that seems to be deciding the fate of social media platforms so I'd really like to remind you guys that audience research should dictate your future marketing and advertising efforts, not trending news. And, if you're not sure how to conduct audience identification that'll give you actionable insights, get in touch with Giant Campus who can show you how.
But don't just think I'm being a negative nelly and saying these numbers look wrong because I have my own opinions and preferences. At Sleeping Giant Media, we have a mix of different generations, so I asked them which platform they use more, Facebook or Snapchat, 86% of them responded with Facebook.
We think that the real users of Snapchat are much younger than the 18-25 bracket we keep hearing about, and that's a whole other kettle of fish. Those that missed the hype of Facebook as a new form of communication when social media was still a fresh concept for many of us, will potentially be quite difficult to change the minds of.
Will we ever see these young'uns on the largest social media platform to date? Or has Facebook concentrated its efforts elsewhere and let this generation slip?