Whether we like it or not, Christmas is fast approaching. Some of us get excited at the start of November, whilst others amongst us deny the festive season is even approaching at all.
There are now only two weekends between us and the big day, which means that the number of working days left in 2017 is quickly diminishing. Although your first instinct when you think about having a week off may be pure, unadulterated joy, as a business owner the process of getting there can be a less joyous endeavour.
All of the pre-Christmas stresses can build up, leaving your dreams of a fun-filled festive December as limp and unloved as that dusty box of tinsel in the loft (who thought that much tinsel was a good idea, anyway?).
Now is not the time to fret, however. Surviving the festive period with your business intact is easier than it may sound.
Pre-Christmas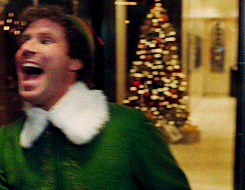 Ah, December. So much to do, so little time. The first step on your checklist is making sure everyone's on the same page. Tell your employees as soon as possible when you'll be closing, and then make sure that you're notifying all clients, partners, suppliers and other people you work with when your office will be closed.
Prepare a clear, concise 'out of office' email for everyone to set up on the last day. Include information on when you'll be returning to work, as well as emergency contact information for during the Christmas period, in case anyone has any problems. At Sleeping Giant Media we set up a dedicated email address (christmas@sleepinggiantmedia) that we make sure is monitored by at least one member of staff throughout the Christmas holidays.
Schedule content ahead of time to go out on your social channels over Christmas and New Year, to avoid your profiles going silent. Depending on the CMS you use you could also schedule blog content to be published while you're away, to avoid your editorial calendar feeling neglected.
Don't forget to have some fun too! It is Christmas after all. Whether you jump on Christmas Jumper Day (15th Dec), go for an all-out desk decorating war or opt for frequent mince pie breaks, bring the Christmas spirit into your office as much as you can. Christmas music is compulsory here at GIANT towers.
Our top tip? A festive clean. Clean desks, get rid of the evidence of that 'last day of work' buffet, and don't forget the kitchen – you don't want to be welcomed back in 2018 by a new lifeform claiming residence in your fridge.
During Christmas
While you're focused on tearing open presents and enjoying your Christmas dinner, the business world continues. Investing some time on planning in December means you can push work from your mind over the Christmas break, without worrying about what's going to be waiting for you in January.
If you run social media accounts, whether they're your own or your clients, or have paid campaigns running over the festive period, then plan in regular intervals where you can drop in and make sure everything's behaving as it should be. Also, make sure your emergency email account is being checked regularly, in case a client or supplier is trying to get in touch.
Post-Christmas
And just like that, it's all over. After months of planning and prep, coming back to work in January can feel like a bit of a blow. This is when you'll be thanking 'past you' for leaving the office all clean and tidy; no one wants to start the first week back in a mess of old mince pie foils.
Banish the January blues by organising team meetings for your departments during the first week back, to get everyone on the same page and kick the new year off in style. A new year is a great time for planning, as people are often open to change and trying new things. Happy employees are productive employees, so spending a bit of time with your team pays off in the long-run.
Remember that loads of businesses close over Christmas every year, so it's likely that a lot of the people you interact with will also be making the most of the festive break. Take a look at your pre-Christmas checklist now, and you'll be thanking us come January. And don't forget to clear the fridge – trust us, it's a must.
Your Christmas checklist
Our top 10 things to consider before wrapping up for Christmas
Update your team, clients, suppliers, or whoever else may need to know when you'll be closed as soon as possible, then remind them nearer the time.

Plan your out of office email; make sure it includes when you'll be back, as well as clear contact information people can use in case of emergency.

Use the magic of scheduling to plan social posts for while you're out of the office, and then check in periodically over Christmas to make sure your social platforms are ticking over.

Decide if you want your phone system to divert calls to a different number, or take messages – in which case, make sure someone is checking them. Update your voicemail message to include your festive opening times and emergency contact information.

If your office is being left unmanned, consider getting someone to check on it during the break. Cold weather can cause pipes to freeze or issues with flooding, so have a plan in place just in case.

Have a tidy up around the office, clearing desks, cleaning the kitchen and emptying the fridge.

Say 'thank you' – whether it's Christmas cards for your team or gifts for your clients, spread Christmas cheer and let people know how much you appreciate them.

Plan ahead for January to take the pressure off; arrange team meetings, set expectations with clients, and try to get ahead on any work you can, so you don't come back to tons of urgent tasks on your first day back in the office.

On your last working day, make sure you close all the windows, set any alarm systems you have and secure the office properly.

Finally, make the most of the break! This is a time to switch off, recharge, and enjoy the festivities with your friends and family – you've earned it.